Fishers of Men – Part II
October 12, 2017
Comments Off

on Fishers of Men – Part II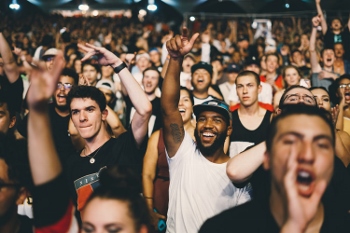 We Have Been Given the Ministry of Reconciliation
The purpose for Jesus coming to the earth was to seek and save the lost (Luke 19:10). This meant He was to come and share the love of God with a lost and dying world, to expound on the reason for His coming, then to die for the cause and also to be raised to prove the cause. He said to the Father, "I have finished the work which You have given Me to do" (John 17:4). On the cross He said, "It is finished!" (John 19:30).
This is why Jesus Christ is the only one qualified to be all-sufficient savior.
If this is what Jesus lived and died for then surely this should be the heartbeat of every born-again, blood-washed Christian. Amen!
The fruit of the [uncompromisingly] righteous is a tree of life, and he who is wise captures human lives [for God, as a fisher of men]  Proverbs 11:30 (AMP)
When the word of God talks about the righteous, it is talking about those who once walked in darkness and were separated from Him, and now have become righteous by accepting Christ, the righteous One.
"Who did not know sin in an experiential way, on behalf of us and instead of us, was made [the representative of] sin, in order that, as for us, we might become a righteousness of God in Him." 2 Corinthians 5:21 (Wuest)
This allows us to come boldly to the throne of God and plead the case on behalf of those who do not know Him, those who are separated from God, so that He can draw them back to Him as He did us.
Through our salvation, we are also empowered to become reconcilers between God and man because God took the sinless, spotless Christ and poured into him our sins, our guilt, and our shame, then in exchange, He poured His righteousness, His goodness, mercy and compassion into us.
Now we are the righteousness of God in Christ and can draw others to Him. This allows us to be fishers of people for our loving heavenly Father and His Son. Hallelujah!
We have been entrusted with the highest call ever given to the human race. Let's not take this lightly; Scripture tells us that there are great rewards for winning the lost back to Christ.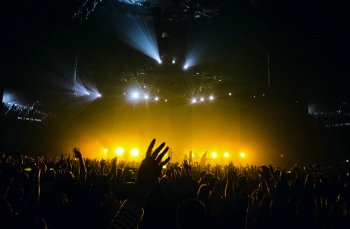 "And those who are wise – the people of God – shall shine as brightly as the sun's brilliance, and those who turn many to righteousness will glitter like stars forever. Daniel 12:3  (TLB)
"And when the Chief Shepherd appears, you will receive the crown of glory that does not fade away." 1 Peter 5:4
As we shared last week, I encourage you to always be on the lookout for opportunities to present the Gospel to people. Be yourself, God made you the way you are. The difference now is that you have a new nature like His, you have your own identity, your own personality, your own uniqueness and He wants to use you with the talent that you have received from Him. Everything that you have learned in your life, whether good or bad can be used in your testimony. Many people are desperate and hurting – Proverbs 15:23 says a word spoken at the right moment is good! Don't be afraid to speak a kind word to a stranger (or a friend), as it will seldom be rejected.
God Has Not Given Us a Spirit of Fear…
When it comes to witnessing for Christ, some Christians tend to become fearful and almost want to hide. When I first went out with the street ministry team I was so intimidated by the bold Christians in this group that I was looking for the biggest guy to hide behind! Nevertheless, when one of them began to preach, something happened inside of me that changed my life forever – I knew by revelation knowledge that this is how Jesus and the disciples did it and that it was the way God ordained it. I obeyed the call of God and have been witnessing and doing outreach work ever since that day.
When we are intimidated or fearful it is only our old nature trying to dominate. Fear of rejection usually rises up strongly but in 2 Timothy 1:7 the Word of God says, "For God has not given us a spirit of fear, but of power and of love and of a sound mind."
This means that the Spirit of God dwells in you and I, and He is working with us to fulfill His plan on the earth; He will never leave you nor forsake you. God wants to do great things through us, not only to lead people to the Lord but to pray for them and help them to grow in His grace.
God Has Given Us a Spirit of Love…
You have a spirit of love; this means you have the nature of God indwelling your spirit.
When we were enemies of God, Christ came at just the right time and died for us sinners who had no use for him. Now we can love our enemies, love the lost and the destitute.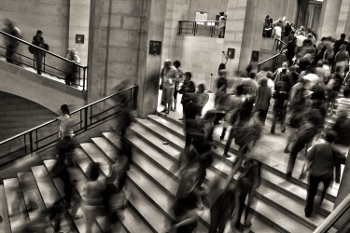 Let them read the scriptures for themselves. As they read the scriptures, the Word of God should convict them and transform their lives from darkness to light and life.
"For God says, "Your cry came to me at a favorable time, when the doors of welcome were wide open. I helped you on a day when salvation was being offered. Right now God is ready to welcome you. Today he is ready to save you." 2 Corinthians 6:2 (TLB)
We as believers, have been given the ministry of reconciliation (2 Cor. 5:18-19) and we must endeavor to present this message of the gospel in the most simple way so that even a child will be able to hear it, understand it and receive it.
I pray that you will rise up and be strengthened in the Lord, that you will be bold and courageous to stand against the forces of darkness and become an effective witness for your Lord and savior, in Jesus name!
The grace of our Lord Jesus Christ be with you all. Amen
Evangelist Peter Rahme