How to Ensure You Spend Eternity with Jesus Christ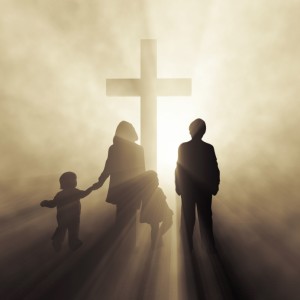 Study these scriptures and if you haven't already read, this message titled Choose Life!. When you have decided absolutely that you want to accept Jesus as your Lord and Savior, pray the prayer below.
"There was a man of the Pharisees named Nicodemus, a ruler of the Jews. This man came to Jesus by night and said to Him, "Rabbi, we know that You are a teacher come from God; for no one can do these signs that You do unless God is with him." Jesus answered and said to him, "Most assuredly, I say to you, unless one is born again, he cannot see the kingdom of God." Nicodemus said to Him, "How can a man be born when he is old? Can he enter a second time into his mother's womb and be born?"Jesus answered, "Most assuredly, I say to you, unless one is born of water and the Spirit, he cannot enter the kingdom of God.  6 That which is born of the flesh is flesh, and that which is born of the Spirit is spirit." John 3:1-6
Pray this prayer to ask Jesus into your life
"Jesus, I believe that you are the Son of God. I believe that you went to the cross to die for me personally. I repent of my sins I turn from my own ways and I follow you. I receive you as my Lord and my Savior, my deliverer, my healer and my provider. I turn my back on the way I am going and I follow you from this day forward. Thank you Lord, for setting me free in Jesus' name. Amen"
The Bible says if you confess Jesus Christ as Lord and Savior, that you have now become a new creation in Jesus Christ, you are now born again by the Spirit of God. Praise God! That is the most wonderful thing that can occur in any person's life! You are now a renewed child of God! Read these scriptures below and let us know if you said this prayer as we'd would like to send you some literature to help you in your walk with Jesus.
"That if you confess with your mouth the Lord Jesus and believe in your heart that God has raised Him from the dead, you will be saved. 10 For with the heart one believes unto righteousness, and with the mouth confession is made unto salvation." Romans 10:9-10
"For "whoever calls on the name of the LORD shall be saved."" Romans 10:13
"Therefore, if anyone is in Christ, he is a new creation; old things have passed away; behold, all things have become new." 2 Corinthians 5:17
Read your Bible, a good starting place is the book of John through to the book of Revelation.  (If you cannot find or afford a Bible, contact us and we will be happy to send you one.)
Find a church to attend where the Word of God is taught. If you need help finding a good church contact us here and we'll help you.
The grace of our Lord Jesus Christ be with you.