You Have a Spirit of Power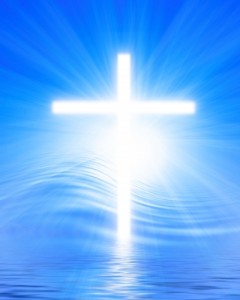 "For God has not given us a spirit of fear, but of power and of love and of a sound mind."  2 Timothy 1:7
We know that the word power here means miracle working power operating in and energizing your spirit right now, to give you a hope for the future. This is what our great God has done for us. He explains it has leaving us with a deposit – separated and set apart for God, distinguished and marked as belonging to Him.
My job as an evangelist is to equip you and teach you how to fight the good fight of faith because you are a victor and more than a conqueror through Christ who conquered hell, death and the grave for us.
Think about this for a moment. The triune God who has no beginning nor end, the creator of the universe, the one who suspends and is maintaining, guiding and propelling the cosmos by the word of His awesome power, lives and moves and has his abode within you. This ought to get you to shout and leap for joy.
You have been sealed with the Holy Spirit to take you safely to the other side where there is no time, no sin, no sickness, no disease, no more pain, no more worry, no more tragedy – and the last enemy to be put under our feet is death itself. Hallelujah!
There are billions of people who do not have the privilege of this immense revelation, and possibly will never come to the understanding and truth of God's love for them. The Word of God says that the Son of God created everything in heaven and on earth.
"…for by him all things were created that are in heaven and that are on earth, visible and invisible, whether thrones or dominions or principalities or powers. All things were created through Him and for Him." Colossians 1:16
He is called the Word of God, and furthermore, He became flesh and walked the earth the same way we do, ate what we eat, talked like us, hurt like we hurt, and cried just as we cry. He was touched with the feelings of our infirmities.
There is no way an honest court of law today, in any country, would even try to deny that there once lived a man by the name of Jesus Christ who claimed to be the Son of God. There is so much evidence of His first coming.  He was the one that all of Israel waited for, for thousands of years.
There are countless scientists today that know the universe was created by a higher power but deny the existence of a God. Psalm 53:1 says. "The fool has said in his heart, "there is no God."
There are more than 6 billion people living on the earth at this time who enjoy the pleasure of this wonderful earth our God has given freely for all to enjoy.  At least two thirds refuse to recognize Him as God – they love their money, their sin and refuse to come to Him who has paid the price for their eternal salvation.
Now I said all of that to say this: You who know Him, you who are called by His name, you who are saved from the judgment of hell, you whom He called out of the darkness of this world into His marvelous light, you have been translated into the kingdom of the Son of His love. You now ought to go out into your offices and into your schools, into your work places and tell this world of His goodness and of His grace.
Tell this world that the day will come when they will be judged by our God. Tell them judgment is coming, but salvation has already come for all to be reconciled to our God and Savior Jesus Christ. Hallelujah!
We all have to go out starting from today and make a difference in someone's life. God has entrusted His divine power to and through us by His Holy Spirit.

What Was the Reason He Did This?
So that we can now set the captives of this world free. They are bound in shackles of sin, pornography, lust, death, doom, destruction and the list goes on. We have to bring them into a place of redemption and reconciliation so that they too can walk in victory through the life of Christ.
The mind is the battlefield where Satan has set traps for all of the Body of Christ. Now we have to rise up above the evil of this world, above the carnal mind which is an enemy of God and cast down arguments and every thing that will come against the knowledge of God in our thought life and stand firm, rooted and grounded in this one thing: we have a spirit of power, we have a spirit of love, we have a self controlled mind.
"For God did not give us a spirit of timidity (of cowardice, of craven and cringing and fawning fear), but [He has given us a spirit] of power and of love and of calm and well-balanced mind and discipline and self-control." 2 Timothy 1:7 (AMP)

The Uncompromisingly Righteous are Bold As a Lion
"THE WICKED flee when no man pursues them, but the [uncompromisingly] righteous are bold as a lion." Proverbs 28:1 (AMP)
The word bold here is to have trust and to be confident, also to be secure.  We know now that there is no confidence in this world without the Lord. You are not safe anywhere on planet earth without God protecting you – not even on a remote island, not even in a church building. Without knowing God you have no protection.

My conversion
On the 27 of May 1980 at 12 noon on a sunny Tuesday afternoon in my kitchen all on my own, the Lord came upon me in such a mighty way. He said to me, "Rejoice, for I have delivered you!" I heard this three times. He got my attention by compelling me to come into his kingdom. I was on a road to nowhere, on drugs for fourteen years, alcohol for twenty years. I had been stabbed twice, bullets missed me several times, I had been locked up for assaulting police. I collected seventeen firearms. My friends and I started the hippie movement in South Africa back in the sixties.
I was rebellious and this was one of the ways the Lord could get my attention. Fear would not let go of me until Jesus Christ came into my life and delivered me and set me totally free. My first thought after my deliverance was, "The war has stopped in my head!" I kept thinking what a wonderful peace had filled my life and the war had stopped. I wanted the world to know all about it and as an immature Christian probably chased many people away in the interim, but I became bold and courageous and a witness for my Lord and Savior. What a momentous day in my family's and my life. Hallelujah!
I hadn't worked for several months before my conversion from sin to salvation.  The first thing I did was isolate myself for over three months in my room where I read the word of God. I meditated on the word – said it over and over in my mind, until I could quote whole chapters. I repeatedly listened to tapes that would build me up and encourage me to face the world once again.
I began to give out booklets and tracts I sharing what the Lord had done for me. We literally saw (documented) over one hundred thousand people come into the kingdom of God in the streets of South Africa alone. The word of God is available to everyone who is willing to give themselves a second chance. God is not holding anything back from us, He sent his Son to give us freedom from the slave market of sin that held us captive all of our lives.

Be Bold and Courageous.
When we turn from our own selfish ways and surrender our lives to Christ the greatest miracle on earth takes place. We are not only born-again by the Spirit of the living God, but our spirit man is endued with power from on high. This means we are clothed within our being and without by the miracle working power of the Spirit of God, according to Luke 24:49. This means our spirit man is transformed from darkness to light, from selfishness to being a witness, from fear to faith and from being powerless to powerful. Hallelujah!
"For [the Spirit which] you have now received [is] not a spirit of slavery to put you once more in bondage to fear, but you have received the Spirit of adoption [the Spirit producing sonship] in [the bliss of] which we cry, Abba (Father)! Father!"  Romans 8:15-16
"16 The Spirit Himself [thus] testifies together with our own spirit, [assuring us] that we are children of God."  Romans 8:16 (AMP)

Jesus Was Fearless
The closeness of our walk with Christ will determine the boldness we will have towards the world. Jesus was fearless. He faced every opposition one could imagine. We read in Luke 4:28-30 of His first public ministry: All in the synagogue were filled with a rage which boiled over in a sudden and angry outburst and they led Him to the brow of the hill on which their city was built, that they might throw Him down over the cliff, because they could not accept the truth that was spoken by Him. Then passing through the midst of them, He went His way.
The religious leaders of that day would not stop until they had Christ crucified. For three and a half years they hunted Him down, they followed Him around to trap Him in the smallest things they could find like you don't wash your hands the right way, you should not heal on the Sabbath day, how can you forgive sins – only God can forgive a person's sins. The word of God says, "which none of the rulers of this age knew; for had they known, they would not have crucified the Lord of glory."1 Corinthians 2:8
When His time was up and He allowed Himself to be taken by them and to be crucified, the religious leaders thought it was over. Little did they know it was only the beginning of a new breed of people God the Father had in mind, this would be a people like His very own Son, a people that were fearless, bold and courageous like Joshua and Caleb who were the only two that came out of the land of Egypt and would enter the promised land. Even after His death they found out that not only Jesus Christ would live on but His name would carry the same authority.
"Now when they saw the boldness of Peter and John, and perceived that they were uneducated and untrained men, they marveled. And they realized that they had been with Jesus."  Acts 4:13

Give Fear No Place
Jesus did not give fear the time of day and neither should we. The religious leaders plotted His death from the beginning of His ministry until they found Judas Iscariot, the traitor, the weak link in the ministry and eventually had Christ crucified. But all glory to God for allowing His Holy Spirit to raise Christ from the dead. We have a High Priest who is seated at the right hand of the throne of the Majesty in the heavens, who also makes intercession for us. We too must give fear no place, but keep drawing from the Lord who has conquered hell, death and the grave and is now our daily strength.
The grace of our Lord Jesus Christ be with you.