Living To Be an Effective Witness for Christ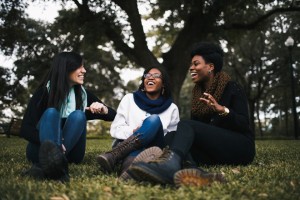 "The fruit of the [uncompromisingly] righteous is a tree of life, and he who is wise captures human lives [for God, as a fisher of men — he gathers and receives them for eternity]." Proverbs 11:30 (AMP)
My prayer for you is that Christ will have free access in and through your life, and that this word will become a lifestyle to you. I pray this in Jesus' name.
I want to share what has been on my heart from the day I accepted Christ, and should be on every Christian's heart. Sadly, this subject is the least discussed or preached from the pulpit in the majority of churches today.
We ought to be growing in the grace of Christ daily, walking in the freedom that came with our salvation, being an effective witness, being the salt of the earth and letting our light shine in a darkened world.
Christ came to set us free from our own selfish ways to follow Him who is the way. There is no room for selfishness in the kingdom of God.
To anyone who neglects this calling, I remind you of the Apostle Paul's words to the young pastor, Timothy:
"But you be watchful in all things, endure afflictions, do the work of an evangelist, fulfill your ministry.
2 Timothy 4:5
"Stand steady, and don't be afraid of suffering for the Lord. Bring others to Christ. Leave nothing undone that you ought to do."  2 Timothy 4:5 (TLB)
Be alert against error and against sin, and faithful in the performance of duty.
Endure hardship as a good soldier of Jesus Christ.
Do the work of an evangelist. "Do the work of preaching the gospel," or of one appointed to proclaim the glad tidings of salvation.
Fulfill your ministry, carry out fully, understand your ministry, and let each be fully convinced in his own mind.
The work of an evangelist is first and foremost to tell the world the good news. Good news of what?
Tell them the good news of the gospel of Christ, how He shed His blood to give us eternal life. Tell them the state that you were once in without the Savior, how you were blind and now you can see. Explain the gospel to the unsaved – they know nothing about this wonderful Savior and this wonderful news. No matter who I talk to I literally talk to them as if I am talking to a Christian. They are usually so amazed that you can be so free by sharing openly and not condemning them that they listen and are more receptive to what you have to say.
Jesus said we must compel them to come in so that God's house may be filled. If this command is neglected then the death, burial and resurrection of Christ was futile. We, as believers, cannot neglect the most important assignment and responsibility of our calling.
You may say, "I'm not called to be an evangelist."
We would do well to remember that it's not about us – but about Jesus and what He's called us to do. Every person is precious to Him and He does not want anyone to perish. That's why God gave us the ministry of reconciliation – bringing people to Christ.
2 Corinthians 5:18 says – "Now all things are of God, who has reconciled us to Himself through Jesus Christ, and has given us the ministry of reconciliation,"

You Shall Be My Witnesses
Go ye into all the world, and preach the gospel to every person  Mark 16:15
Go ye therefore, and teach all nations  Matthew 28 18-20
You shall be my witnesses to the uttermost part of the earth Acts 1:8
And that repentance and remission of sins should be preached in His name among all nations.
According to Christ every person should have the opportunity to hear the gospel at least once, so that they can make the decision to accept or reject it.
Every church I preach in, I ask the question: "What is the most important thing that has happened to you in your life?" and I get the same response from every Christian, "Jesus Christ coming into my life."
Jesus never called us to be a stagnant prayer warrior – the battle is won in the prayer closet – thevictory is out in the field, or where the people are.

Do Not Neglect Your First Love
"Nevertheless I have this against you, that you have left your first love.  Remember therefore from where you have fallen; repent and do the first works, or else I will come to you quickly and remove your lampstand from its place — unless you repent." Revelation 2:4
We must keep our full attention on the one who enlisted us into His army and called us to be effective witnesses. We must continue to build ourselves up as good soldiers, taking orders from headquarters, from our commander-in-chief and obeying His every word and command. We must keep our focus and our sights set on the prize of the upward call of God in Christ Jesus, and run with endurance the race that is set before us – looking to Jesus, who is the author and finisher of our faith.
Do you not know that those who run in a race all run, but one receives the prize ? Run in such a way that you may obtain it.  25 And everyone who competes for the prize is temperate in all things. Now they do it to obtain a perishable crown, but we for an imperishable crown. 1 Corinthians 9:24-25
We must never forget that Satan is the master of deception and he will do anything to divert our attention from our first love, Jesus, which in turn will cause our compassion for the lost to wane. The key to staying on the cutting edge of being an effective witness is to keep building our relationship with the Lord Jesus Christ, our first love.
The fruit of the [uncompromisingly] righteous is a tree of life, and he who is wise captures human lives [for God, as a fisher of men — he gathers and receives them for eternity]. Proverbs 11:30 (AMP)
The scripture above is our text, taken out of the Amplified bible and says he who is wise captures human lives for God, as a fisher of men.
We have been called to be witnesses and servants of the most high God; His Son paid the price to redeem us from the slave market of sin, and the rewards are astounding when you study them in the word of God. Here are a few promises from our God for being a witness:
"And those who are wise-the people of God-shall shine as brightly as the sun's brilliance, and those who turn many to righteousness will glitter like stars forever." Daniel 12:3 (TLB)
"Then the righteous will shine forth as the sun in the kingdom of their Father. He who has ears to hear, let him hear!" Matthew 13:43
"All the nations will be gathered before Him, and He will separate them one from another, as a shepherd divides his sheep from the goats.  33 And He will set the sheep on His right hand, but the goats on the left.  34 Then the King will say to those on His right hand, 'Come, you blessed of My Father, inherit the kingdom prepared for you from the foundation of the world:  35 for I was hungry and you gave Me food; I was thirsty and you gave Me drink; I was a stranger and you took Me in; 36 I was naked and you clothed Me; I was sick and you visited Me; I was in prison and you came to Me.' " Matthew 25:32-36
"Therefore, my beloved brethren, be steadfast, immovable, always abounding in the work of the Lord, knowing that your labor is not in vain in the Lord." 1 Corinthians 15:58
The grace of our Lord Jesus Christ be with you.