God Anoints Us with His Holy Spirit
God Anoints Us with His Holy Spirit
June 19, 2018
Comments Off

on God Anoints Us with His Holy Spirit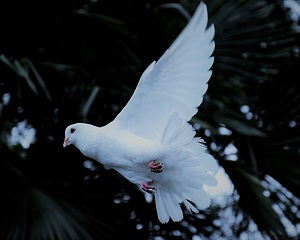 "The Spirit of the LORD is upon Me, Because He has anointed Me To preach the gospel to the poor; He has sent Me to heal the brokenhearted, To proclaim liberty to the captives And recovery of sight to the blind, To set at liberty those who are oppressed." Luke 4:18
In today's devotional let's examine this scripture line by line:
1. "The Spirit of the LORD is upon Me". By this Jesus meant, I speak by divine appointment and am divinely inspired by God.
2. "He has anointed Me To preach the gospel to the poor". To evangelize them, to make that preaching effectual; to bring it, not only to their ears, but to their hearts, and deliver them from the bondage of this world. They are lost, separated from God and in need of a savior.
3. "He has sent Me to heal the brokenhearted". Broken by the calamities of this world, whose hearts are broken through a sense of their sins, who see themselves tied and bound with chains of evil and habits.
4."To proclaim liberty to the captives". The gospel is a proclamation of liberty, freedom, pardon, deliverance, forgiveness, and remission.
5. "And recovery of sight to the blind" This is spiritually, physically and mentally bound and blinded by the god of this world and I (Jesus) have come to restore their sight.
6. "To set at liberty those who are oppressed" (or bruised).
The word "bruised," (oppressed) here, evidently has the same "general" signification as "brokenhearted" or the contrite. It means those who are "pressed down" by great calamity, or whose hearts are "pressed" or "bruised" by the consciousness of sin. To set them "at liberty" is the same as to free them from this pressure, or to give them consolation. (From Barnes' Notes)
God sent Jesus to the earth on a mission, which was impossible to fulfill by any other person, this mission was to save people by the shedding of blood, and it had to be blood that was pure and not contaminated like ours. He became a man, ate like us, cried like we cry, had feelings like we have and "was touched with the feeling of our infirmities; but was in all points tempted like as we are, yet without sin." (Hebrews 4:15)
Jesus could not reach the world on His own; He would have to live in the flesh for thousands of years to complete this mission. So God called, appointed, anointed and strengthened US with the same anointing by the Holy Spirit, to carry out the Great Commission. Hallelujah!
As Jesus, was sent on a mission by our heavenly Father He says, in John 20:21 "As the Father has sent Me, I also send you."
On the 18 of July 1981 I was asked to preach my first message in the open air. I had been witnessing for over a year and shared my testimony briefly to several people. I had a message prepared on the trial and crucifixion of Christ. As I stepped forward to preach I was dumbfounded, the crowd stared at me and I stared back at them, after what seemed like minutes had gone by, which was only a few seconds, these words came bellowing out of my mouth:
"The same God that anointed Jesus of Nazareth anointed Peter Rahme to preach the gospel!"
I heard myself say that, but never planned to say it, nor ever had considered that I was anointed by the same God as Jesus was. Well praise God about seventy people were saved and this started me on the road of 27 years of sharing Jesus to many parts of the world. All glory to God. What I'm saying is if God could anoint me to share the gospel He certainly can anoint you!
"Now, He who is constantly confirming us more firmly in our position in and union with Christ [in conforming us to His likeness] and who anointed us is God, who also placed His seal upon us and gave us the token payment guaranteeing the payment in full of our salvation." 2 Corinthians 1:21-22 (Wuest)
The Anointing Comes from God Our Father!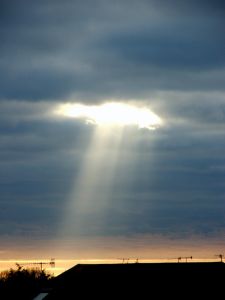 "How God anointed Jesus of Nazareth with the Holy Spirit and with power, who went about doing good and healing all who were oppressed by the devil, for God was with Him." Acts 10:38
In our text, Jesus was anointed by God, sent and obeyed the Father, He also went about doing good and healing all.
As you've read the scriptures in this devotional the Holy Spirit must have been stirring up your heart and speaking to you about what you can do to share the gospel with those who need it. I encourage you to meditate on these scriptures more and consider what the Lord's plan is for you. The Great Commission was given to all of us and the Lord will provide everything you need to fulfill the call on your life! It is our time now to step out in faith and take up our cross to follow in the Masters footsteps. Hallelujah!
"Therefore, my beloved brethren, be steadfast, immovable, always abounding in the work of the Lord, knowing that your labor is not in vain in the Lord."
1 Corinthians 15:58
The grace of our Lord Jesus Christ be with you.
Evangelist Peter Rahme