Be Strong / Strengthened In The Lord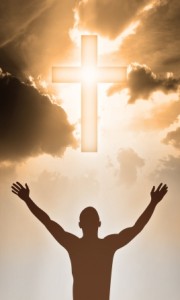 "Finally, my brethren, be strong in the Lord and in the power of His might." Ephesians 6:10
"In conclusion, be strong in the Lord [be empowered through your union with Him]; draw your strength from Him [that strength which His boundless might provides]."  Ephesians 6:10 (AMP)
This word STRONG is used only by the Apostle Paul in the New Testament and is mentioned in Acts 9:22; Romans 4:20; Ephesians 6:10; Philippians 4:13; 1 Timothy 1:12; 2 Timothy 2:1; 2 Timothy 4:17.
The word of God shows us several ways to be strong or strengthened in the Lord so we will look at some of these ways for the believer to draw their daily strength from God's holy word.
To be strong or strengthened in the Lord you must take God at His word. The Bible says God cannot lie. Hebrews 6:18 says "for it is impossible for God to lie".
To be strong in the Lord, you must have on the full armor of God at all times and apply every part mentioned in Ephesians 6 10 -18 to your advantage.
The word strong means to empower, to enable, increase in strength, be strong, to make strong, strengthen or to endue with strength.
Strengthened, – "be invested with power": an abiding state of power, sure to manifest itself outwardly. (From Jamieson Fausset and Brown Commentary)
This word strong is mentioned seven times in the New Testament as shown above and literally means to be strengthened. God has made mankind in such a way that if we can be strong for a week at a time then we would only need to come to God once a week to draw our strength from Him. No, we should start our day by worshipping the Lord first, praying, reading the word and then go out and face the world so that we get our direction from Him each and every day.
Acts 9:22 says:  "But Saul increased all the more in strength, and confounded the Jews who dwelt in Damascus, proving that this Jesus is the Christ."
This word increased in strength shows us that to be strong in the Lord is more of a strengthening in the Lord and increasing in this strength as Paul did by proving that this Jesus is the Christ.

From Saul to Paul
This is the same Saul who became Paul and was radically saved when the Lord Jesus appeared to him on the road to Damascus while he was on a mission to either kill or imprison Christians. After his conversion he had to draw his strength from the Lord by learning that the God of the Old Testament is the same God of the New Testament and His name given to us is Jesus which means God in Salvation and also that Jesus is the Christ meaning the Messiah and that he is the Son of God. (See Acts 9:20)

Abraham The Father Of Many Nations
We find that God made a covenant with a man by the name of Abraham and his wife Sarah and promised them a son – Abraham was 99 years old and Sarah was 90. God said I will establish My covenant with him (Isaac) for an everlasting covenant, and with his descendants after him. (See Genesis 17:19-20)
Abraham had to draw his strength from the Lord just as we need to and this is how he did it: "He (Abraham) did not waver at the promise of God through unbelief, but was strengthened in faith, giving glory to God." Romans 4:20
Abraham gave glory to God – this means he gave honor praise and worship to his God. Although God promised him several blessings he still had to do something for His God and this is another way to be strengthened in the Lord – by praising Him, worshipping Him and honoring our great God for all He has done for us.

We Must Have the Attitude of Paul 
"Not that I speak in regard to need, for I have learned in whatever state I am, to be content: 12 I know how to be abased, and I know how to abound. Everywhere and in all things I have learned both to be full and to be hungry, both to abound and to suffer need.13 I can do all things through Christ who strengthens me." Philippians 4:11-13
Many Christians quote verse 13:  "I can do all things through Christ who strengthens me" – and do little to follow the Lord or live according to His Word. Paul says follow my example, for our citizenship is in heaven. There is nothing stable on this earth – as soon as you think you have worked something out and have it nailed down it begins to fall apart before your very eyes.
If it is not what God has ordained it is worthless no matter what the price or cost. Since the fall of man there has been no stability on this planet. This worldly system is on sinking sand with no foundation. That is why it is vital to be strengthened daily in the Lord.
I like the way the Amplified Bible puts this: "In conclusion, be strong in the Lord [be empowered through your union with Him]; draw your strength from Him [that strength which His boundless might provides]." Ephesians 6:10
Paul says "And I thank Christ Jesus our Lord who has enabled me, because He counted me faithful, putting me into the ministry," 1 Timothy 1:12
The word enabled in the Greek is the same word strong or strengthen. The Apostle Paul is thanking Christ who strengthened him and found him faithful, putting him in the ministry. This tells me Paul had to first be found faithful by the Lord and then he was put into the ministry not vice versa. Amen.
I too am thankful to the Lord for putting me into the ministry and delivering me of drugs, alcohol and violence when I had no hope, no future, nothing to look forward to except my next fix. What a glorious day this was – I have never been the same. A million times I thank you Lord for setting me free and finding me faithful as I continue to serve in the ministry. Hallelujah!
Lastly, the Apostle Paul encourages Timothy, his son in the Lord. He writes, "You, therefore, my son, be strong in the grace that is in Christ Jesus. And the things that you have heard from me among many witnesses, commit these to faithful men who will be able to teach others also."  2 Timothy 2:1-2
Then the apostle Paul gave him sound words which he was to teach; and now he tells him to commit those truths to faithful men in the same way that they were committed to him, that the truth might be preserved in the church, and holy men appointed successively to preach it. These truths are still continued in the church, and still there are faithful men who proclaim them.
The grace that is found in Christ Jesus is not found in any other. He willingly went to the cross for all of mankind. He alone paid the price for our sins. We do not belong to ourselves because we were bought with the highest price – the blood of Christ and there alone lies His grace and by this very fact we can now be strengthened in the grace that is found in Christ Jesus.
The grace of our Lord Jesus Christ be with you.