Getting Our Priorities in Order
August 17, 2017
Comments Off

on Getting Our Priorities in Order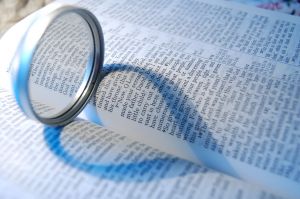 Today I want to encourage you to pause and take stock of your life, particularly your spiritual life. Ask yourself a few basic questions such as:
"Is my relationship with the Lord healthy, strong and intimate?"
Am I an effective witness for the Lord?
"Am I growing spiritually?"
"Am I fulfilling God's call on my life?"
Whatever the answer, we should all be striving daily to have a closer walk with Jesus and be more like Him. We should be continually learning to know Him in an experiential way. 
I want to encourage and exhort you by sharing some principles that have kept me strengthened in the Lord for over 37 years. If you do a little every day to improve your character, before long you will shine like a polished diamond.
Purpose in your heart to apply each and every scripture that the Lord quickens to you. Don't just try it for a day or two – do everything in your power to keep up what you have started.
Purpose in your heart to pray, no matter how difficult it may be, even if you start with 5 to 15 minutes a day in prayer. Communicate with your heavenly Father in Jesus' name. Give Him time to talk to you as you sit still and listen and watch Him transform your life for His glory.

"Also [Jesus] told them a parable to the effect that they ought always to pray and not to turn coward (faint, lose heart, and give up.)" Luke 18:1 (Amp Bible)
"Be anxious for nothing, but in everything by prayer and supplication, with thanksgiving, let your requests be made known to God." Philippians 4:6 
Purpose in your heart to sow kind words to others. Wherever you go, people's stress levels are reaching boiling point. Try giving them a genuine smile and/or a kind word and watch the reaction. You can change the atmosphere by choosing to act according to the Word of God.

"A man has joy in making an apt answer, and a word spoken at the right moment — how good it is!" Proverbs 15:23
Purpose in your heart to allow the Lord to minister through you as you go about your daily life.

I have made it a lifestyle to be an effective witness for my Lord and Savior. The Apostle Paul says in: Romans 1:16 "For I am not ashamed of the gospel of Christ, for it is the power of God to salvation for everyone who believes, for the Jew first and also for the Greek."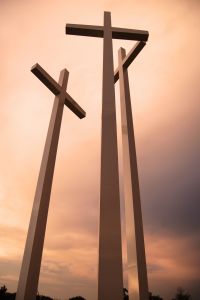 I can honestly say before the Lord, His angels and the Body of Christ that I have never ever been ashamed to share Christ wherever I go, be it a restaurant, a plane, a school, a prison, because my God is not ashamed to be called my God, and Jesus is not ashamed to be called my brother.
"But now they desire a better, that is, a heavenly country. Therefore God is not ashamed to be called their God, for He has prepared a city for them." Hebrews 11:16
"For both He who sanctifies and those who are being sanctified are all of one, for which reason He is not ashamed to call them brethren," Hebrews 2:11
Purpose in your heart to build yourself up This will keep you motivated and alert all day long.

Meditate in the word of God every opportunity you have – it will make you prosperous and successful. Hallelujah!
Joshua 1:8 "This Book of the Law shall not depart from your mouth, but you shall meditate in it day and night, that you may observe to do according to all that is written in it. For then you will make your way prosperous, and then you will have good success."
Build yourself up by praying in the Holy Spirit every opportunity you get.

Jude 20 – "But you, dear friends, must build up your lives ever more strongly upon the foundation of our holy faith, learning to pray in the power and strength of the Holy Spirit." (TLB)
Purpose in your heart to be a witness.
Many people ask what Jesus would be saying if He was walking the earth in the flesh today? The answer is very simple, what did He say when He left the earth over 2000 years ago? What He said then He is still saying today – He never changes his mind:
Go ye into all the world, and preach the gospel to every person
Go ye therefore, and teach all nations
You shall be my witnesses to the uttermost part of the earth
And that repentance and remission of sins should be preached in His name among all nations.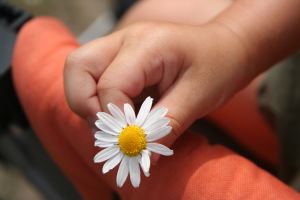 "As for you, be calm and cool and steady, accept and suffer unflinchingly every hardship, do the work of an evangelist, fully perform all the duties of your ministry." 2 Timothy 4:5 (AMP)
The grace of our Lord Jesus Christ be with you all. Amen.
Reverend Peter Rahme



Recent Blogs
Subscribe for PRM News!